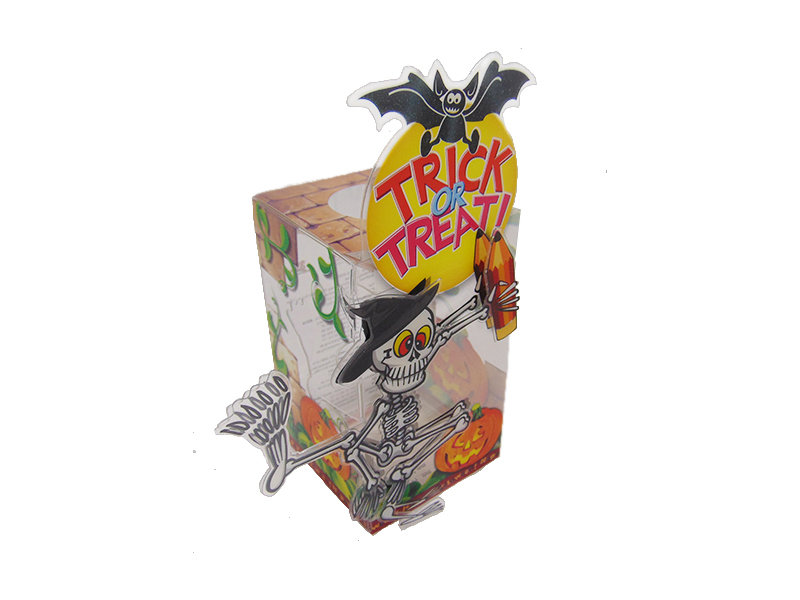 Comment pouvons-nous vous aider ?
Un moyen amusant et unique d'emballer votre produit pour Halloween avec l'utilisation des aspects 3D sur les emballages, cet étui est vraiment attractif. Matériau
Touch To Show Structure
Touch To Show
Structure
Fond Automatique
Fermeture par le haut Design
Touch To Show
Design
Impression offset quadri + blanc de soutien
Paillettes , UV anti-rayures, Sérigraphie Production
Touch To Show
Production
Collage en ma-chine
Pliage Haute fréquence Soft Crease HLP
Voulez-vous que votre emballage se démarque vraiment?
Contactez-nous pour en savoir plus sur la manière dont nous pouvons améliorer votre emballage.